2015 was a good year for rap music and there were many artist that came to light and started to create a name for themselves.  These started buzzing in 2015, and possibly blow up  and become main stays in 2016
Ca$hier Fresh
Ca$hier Fresh is a popular social media guy that picked up rapping around 2014. A Philly Native, he is a entertainer in full defination of the word, from doing skits, to rapping.  Fresh is a very talented young man.  The crazy thing is that he is only 16.  With that being said there is nowhere to go up and im excited to see him grow and progress as a rapper
Notable Work: Until Then EP, Aisle 6
   2.  Lil Uzi Vert
I recently discovered uzi, and i first i didnt enjoy his music.  But i decided to dig deeper and check out his mixtape, and his mixtape really won me over.  He knows how to make a catchy tune.  I feel as though his is making rap music with a punk rock feel.  Catching Co-signs from Young Thug and Wiz Khalifa, I can not wait to see what else he has to offer in 2016.
Notable Work: Luv is Rage
3.  Post Malone
Post Malone is a dallas native, who blew up last year with his hit white iverson.  He has been somewhat quiet just releasing a string of songs on his soundcloud, the catch his that all of the songs on his soundcloud are great songs.  His buzz is unmatched, and people are hungry for his debut project.  With no mixtape or album he blew up.  With up-coming collabs from kanye and young thug.  Im very excited for him and wherever he is headed as a artist
Noteable Work: His whole soundcloud is full of songs
4. Smino
Smino is a St.Louis native that started to buzz in 2015.  I got familiar with him earlier this year with the release of his EP SICK!SICK!SICK!.  His flow and ability to switch between rapping and singing is flawless to me. His voice is catchy and his ability to switch flows effortlessly is amazing.  Im eagerly waiting for his next project.  His EP SICK!SICK!SICK! is also one of my favorite projects of this year
Noteable Work: SICK!SICK!SICK!, BLK JUPTER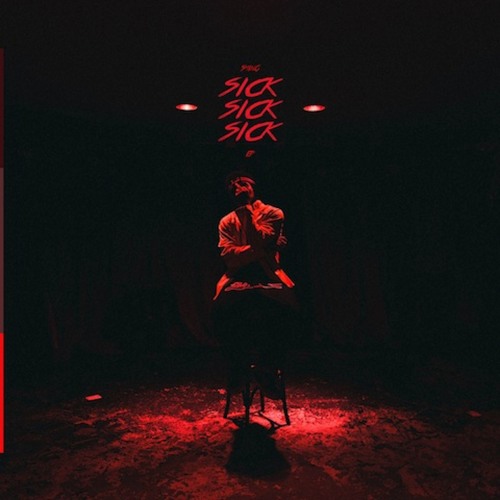 5. Zero
Zero is a spitter from Philly.  Zero has the ability to become one of the best spitters in the game.  He sounds alot like eminem to me, and not in a negative way, he sounds fierce and motivated when he raps.  He has collaborated with Ca$hier Fresh many times, and Whenever they collab it is a treat.  Zero with time can become a Household Name.
Noteable Work: Paradise Campground
7. Deek
Deek is another Philly Cat that i feel makes great music.  Not just making rap music but dipping into alternative area and combing genres.  Deek just like Fresh, was one of those guys that was doing skits and comedy before he started rapping.  I have high expectations for him and everyone on this list. No mixtape but his soundcloud is full of great songs.
8. Alex Wiley
 Alex is a artist from chicago, who has been progessing as a artist since he started rapping in 2012, with Kembe X.  Alex has colaborated with Chance the Rapper and Vic Mensa and been lifeloong friends with the two.  He has been consistenly dropping projects and tracks and he is a very interesting person as well as a rapper.  I see big things in the future of Alex and i feel as though 2016 is the year he finally blows up .
Noteable Work: Village Party and Village Party 2
I have faith that this artist will continoue to put out good music and grow as artist.  Who are some artist you think will have a big year next year.  Let me know your thoughts and who youre checking for. Hope Everyone has a safe new year. Bless Up.
NE